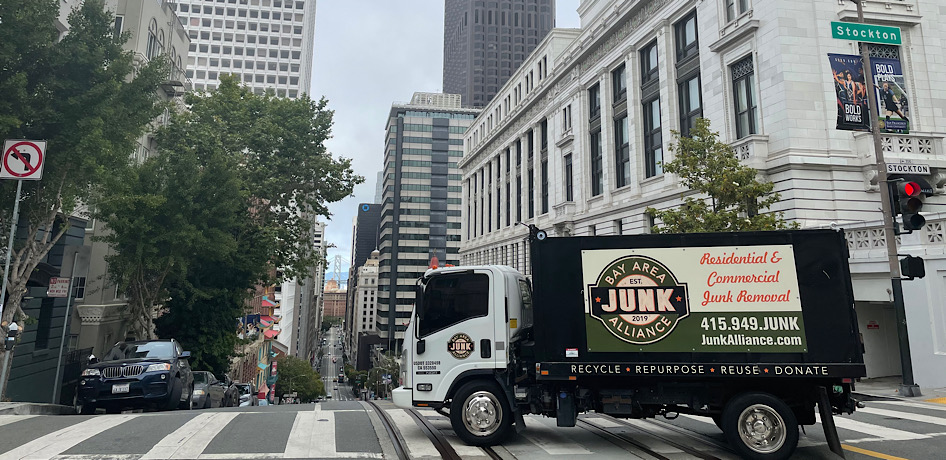 Raising the bar…
Junk Alliance is on a mission to set a new standard in the junk removal industry. Climate change is undeniable and right now all companies (not just hauling companies) have a responsibility to find greener more sustainable ways to do things.
As a proud Certified Green Business Junk Alliance takes hauling seriously and makes sure that all items are sorted for Recycling, Donation, and Disposal. In that order. Too many items get tossed into landfill every day that could be kept in circulation. Junk Alliance wants to help solve this problem. It might not be easy, but anything worth doing never is.
In the end what separates our company from the competition is simple. Attention to detail. From the moment you contact us, to the completion of the job when our team is sweeping up you know the Alliance handles every job with care.
Satisfaction Guaranteed!
The hauling experts at Junk Alliance are committed to providing the absolute best service in the industry. From the estimate to completion of the job it's our goal to make the process easy and stress free. If for any reason you are not happy or our team missed something, just reach out and will come back out free of charge to grab it. Five-star service is what this company was built on, and five-star service is what you can expect every single time you call us.